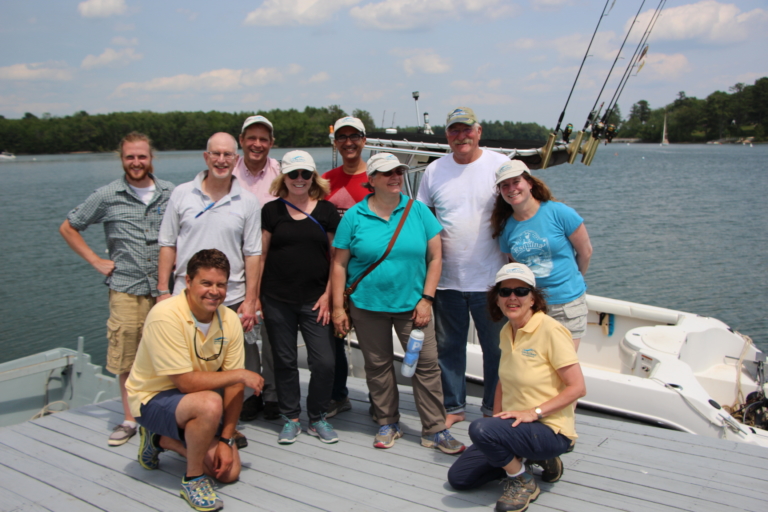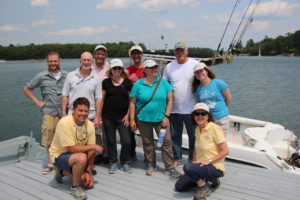 Casco Bay Estuary Partnership is a collaboration of agencies, organizations, and individuals working on behalf of the Bay.  We work as a catalyst for action with the goal of keeping Casco Bay and our nearly 1,000 square miles of watershed clean and healthy.
Through focused and collaborative work, we have a greater impact than would be possible if we were acting separately. We offer a foundation of credible information and strategic oversight. We build consensus, facilitate communications and attract support for protection of the Bay.
The Casco Bay Plan guides the work of Casco Bay Estuary Partnership. The Plan identifies four goals: Protect, restore and enhance key habitats; Reduce nutrient pollution and its impacts; Foster resilient communities; Mobilize collective knowledge and resources.
Casco Bay Estuary Partnership contributes to the health of Casco Bay by:
Catalyzing project development and implementation
Collecting scientific data and supporting environmental monitoring
Providing financial and technical support and assistance
Informing decision‐ and policy‐makers
Publishing reports and publications
Facilitating communication and coordination
Encouraging citizen involvement and awareness
Read more about us in our brochure.