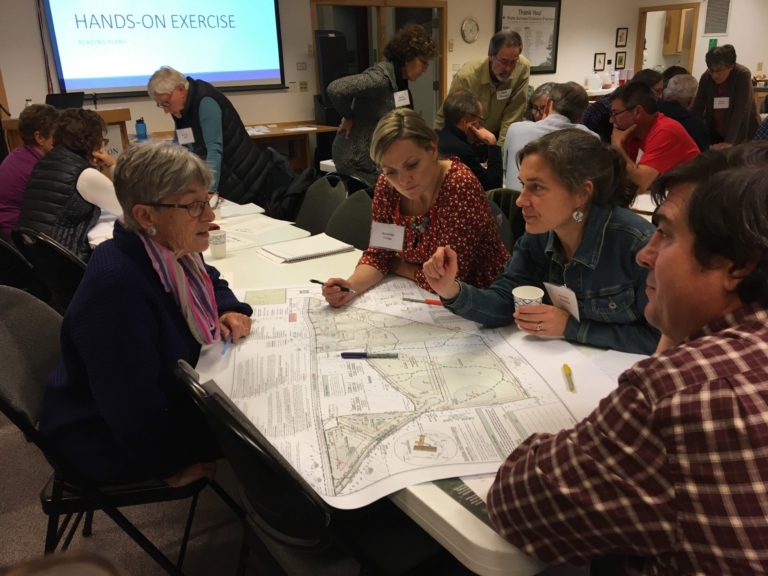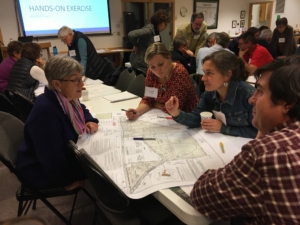 Casco Bay Coastal Academy is a new quarterly workshop series aimed at building the knowledge base of municipal board members about critical coastal issues, and providing skills training to support their project planning and implementation.
Conservation commissioners and other local board members can and do play an important role in natural resource protection and education. As an arm of local government, local boards can also be a conduit for information, technical assistance, and grant funding from outside organizations, as well as a conduit to those organizations about the needs of the local community. A few resources in Maine provide information and training to elected officials and local boards, including The Maine Municipal Association and Maine Association of Conservation Commissions. Municipal staff and regional planning agencies provide needed technical assistance. Yet these resources seem to fall short, in particular for volunteer board members such as conservation commission and planning board members.
CBEP and partners will run a series of training sessions designed for members of conservation commissions and municipal boards, but also open to elected officials, focused on important coastal issues and offering science-based natural resource information. There will be presentations, followed by plenty of time for peer discussion. We may also organize trainings on skills that empower local leaders, such as facilitation and outreach skills. A big focus will be peer-to-peer exchange; for instance, highlighting local community success stories and profiling best management practices and programs.


Stream Smart Culvert 101 for Local Boards (Webinar), April 28, 2020
Resources (links):
Coastal Academy Resources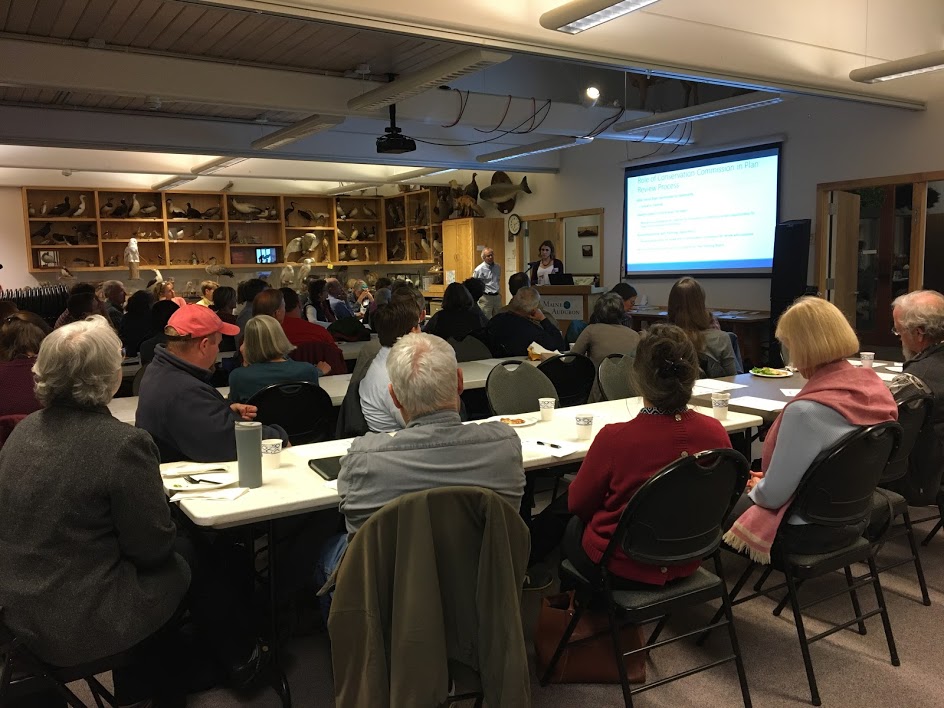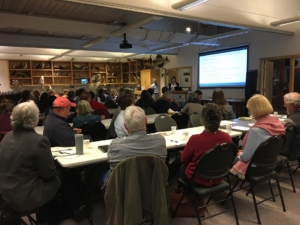 Workshop #1:    Conservation Commissions and Plan Review, 10/29/9,
Presentation by Southern Maine Planning & Development Commission
Workshop #2: Nutrient Pollution in Casco Bay
Presentation by Curtis Bohlen, Ph.D., Casco Bay Estuary Partnership
Presentation by Ivy Frignoca, Friends of Casco Bay
Presentation by Fred Dillon, City of South Portland
Handout: Nutrients in Your Community: Checklist