CBEP and partners are monitoring nutrients around Casco Bay to provide real-time data on nutrient processes. CBEP's "NuLAB", a land-based nutrient analyzer, deployed off the Portland Street Pier in South Portland, has been automatically collecting nitrate, nitrite and ammonium samples every two hours all summer. Seeing a likely connection between nitrate/nitrite concentration and rainfall events, CBEP plans to redeploy the sensor earlier in spring 2020 to capture data during heavy rainfall events. All data collected this summer is preliminary.
You can see streaming buoy data collected by University of Maine's SEANET (a research network focused on Sustainable Ecological Aquaculture) buoy network here and data from the Casco Bay buoy site here .
Download a report of the Casco Bay Nutrient Council, Nutrient Pollution in Casco Bay, Maine, here.
Download CBEP's fact sheet, "Nutrient Pollution in Casco Bay," here.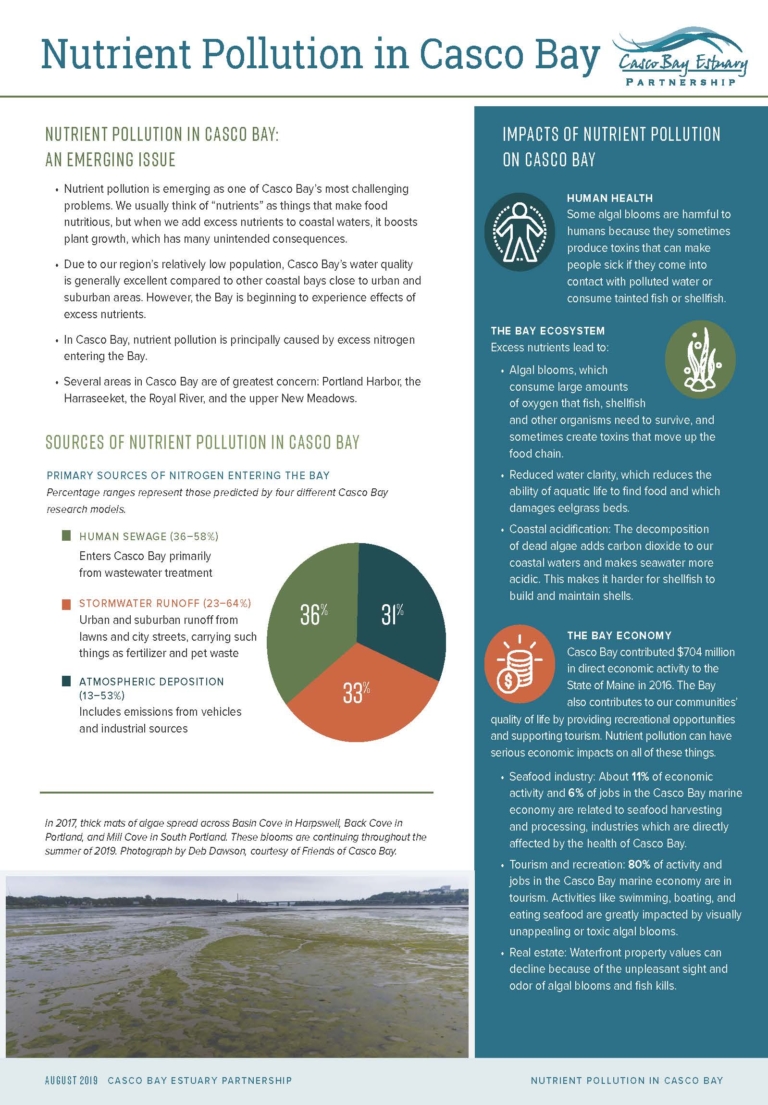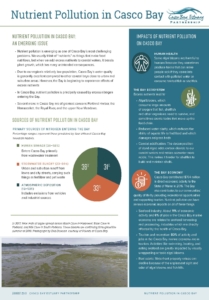 Here is a poster developed by CBEP Intern Tyler Walsh, University of Southern Maine, titled "Assessing the effects of tidal stage and rainfall on nutrient pollution: a case for continuous monitoring in Casco Bay."