Watershed Area Information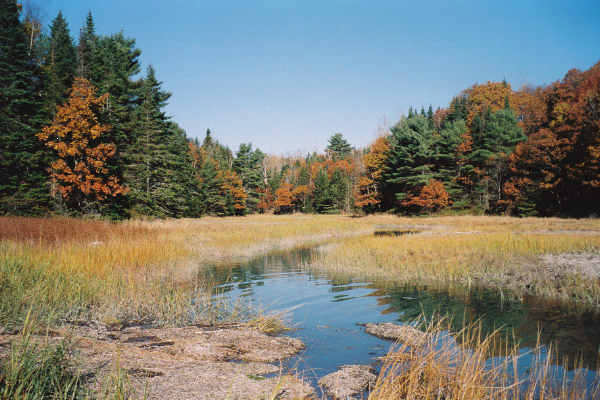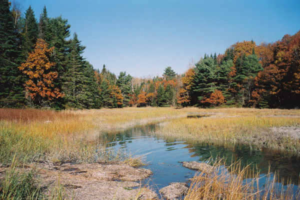 Encompassing three distinct embayments – the Little River, Maquoit Bay, and Middle Bay – and their watersheds, this region forms the transition from Southern to Midcoast Maine and includes parts of Freeport, Brunswick, and Harpswell.  Notable landscape features include Wolfe's Neck, Flying Point, Little Flying Point, Merepoint Neck, Bunganuc Landing, Simpson Point, and Harpswell Neck.
Collectively, this region has long been a regional and statewide focus area for conservation due to the unique combination of peninsulas, islands, tidal marsh, intertidal mudflat, and eelgrass beds that supports a range of fish and wildlife, including shellfish, waterfowl, and wading birds.  Small creeks such as the Little River, and Miller Creek provide spawning habitat for rainbow smelt and other sea run fish.  Eelgrass beds in this region have historically been among the most significant and extensive in the State.  However, Bay-wide mapping of eelgrass beds in 2013 documented widespread loss in eelgrass cover in Maquoit and Middle Bays, which primarily seems to have taken place in 2012.  While European green crabs are believed to be the primary cause of this decline, and green crab populations are known to fluctuate annually, resource managers hope that eelgrass beds can recover through a combination of natural revegetation and, if necessary, transplanting.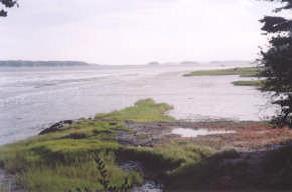 Resources
Brunswick Topsham Land Trust
The Brunswick-Topsham Land Trust was founded in 1985 to conserve the remarkable diversity of the natural heritage of Brunswick, Topsham and Bowdoin.
56 Maine Street, Brunswick, Maine 04011
(207) 729-7694
http://www.btlt.org/
Freeport Conservation Trust
Freeport Conservation Trust is a grassroots land trust dedicated to sharing Freeport's special natural places, valued for recreation, wildlife habitat, clean water, farming, forestry and scenic beauty.
P.O. Box 433, Freeport, ME 04032-0433 (office is in the Freeport Community Center located at 53 Depot Street)
(207) 865-3985 x 212
info@freeportconservationtrust.org
http://freeportconservationtrust.org/
Harpswell Heritage Land Trust
The Harpswell Heritage Land Trust is dedicated to protecting the natural and cultural resources of Harpswell.  Their mission is to preserve and protect Harpswell's natural resources, cultural heritage and access to the outdoors through targeted conservation, responsible stewardship and education.
P.O. Box 359, Harpswell, ME 04079 (Office address: 153 Harpswell Neck Road)
(207)721-1121
info@hhltmaine.org
https://hhltmaine.org/