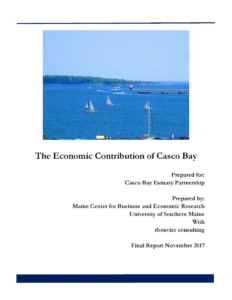 "The Economic Contribution of Casco Bay"Available Now
 A new study commissioned by CBEP documents the economic market value that Casco Bay contributes to the regional economy. Click here for a copy of the study.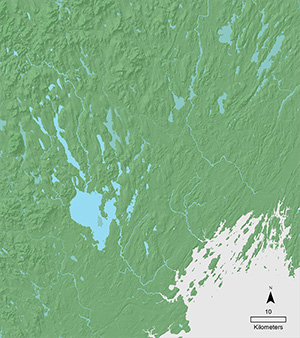 Casco Bay Watershed
The Casco Bay Watershed is the land area from which water flows into rivers and streams and ultimately, into Casco Bay. Find your place in the watershed! Click here for more information.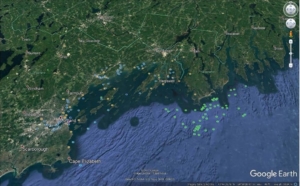 Casco Bay Monitoring Program
Fourteen organizations including universities, research institutes, government agencies and non-profits are conducting thirty-one monitoring programs in Casco Bay.  Click here for information on the programs and datafiles to allow you to create your own maps.

CASCO BAY NEWS AND UPDATES
ANNOUNCEMENTS
Spring 2018 Habitat Protection Fund Grants Announced. Casco Bay Estuary Partnership has awarded grants from the Habitat Protection Fund to four projects: Freeport Conservation Trust at Harraseeket River; Loon Echo Land Trust at Crooked River Forest; Presumpscot Regional Land Trust at Mill Brook; The Trust for Public Land at Sebago Lake Watershed.
Casco Bay Community Guidebook is available. Greater Portland Council of Governments (GPCOG) prepared a guidebook for local officials, municipal staff and community members. The findings are based on individual community interviews conducted by GPCOG with municipal officials in ten Casco Bay communities.
Are you following us yet on Facebook? To get notifications of our grant programs, partner organization announcements, new publications and more, like us!
Casco Bay Estuary Partnership works with many partners. If your organization, town or agency works in some way to advance the mission of preserving and protecting Casco Bay, we would be happy to include your logo and a link to your site. Please contact us for more information.