Casco Bay is treasured for its commercial, recreational and natural values. Located in Southern Maine, the Bay includes both urban and rural shoreline and contains the Calendar Islands. This nationally significant area has been recognized for its richness and diversity of marine life and is home to both endangered and commercially important species.
The watershed that drains into Casco Bay encompasses 985 square miles from the western mountains near Bethel to the coastal waters of Phippsburg and Cape Elizabeth. The watershed includes 25 percent of Maine's population in its 41 communities, some of which are among the fastest growing in the state. The watershed includes the largest metropolitan area in Maine: Portland. In addition, the Bay boasts an estimated 785 islands, islets, and exposed ledges, while the watershed contains more than 1,350 miles of rivers and streams.
There are many freshwater lakes in the Casco Bay watershed, including Sebago Lake, which is Greater Portland's source of drinking water. The major rivers bringing water to the Bay are the Presumpscot River, the Royal River and the Stroudwater River.
Native Americans harvested this rich estuary, camping on Casco Bay islands to hunt, fish, and dig clams. Prehistoric spear and harpoon points, fish bones and shell heaps found on Casco Bay islands help trace ancient peoples' late winter, spring and summer camps. While evidence of ancestral Wabanaki (People of the Dawn Lands) dates back 2,000 years, other artifacts reach back over 4,000 years. Though the first people likely walked into Maine 12,000 years ago – here, rising sea levels washed away any record of those first 9,000 years of human presence.
By the 1730s, Europeans had begun drastically affecting the Bay and its native residents. Since then, Casco Bay and the waters that feed into it have supported industries such as shipping, commercial fishing and tourism, and have also made the area a popular destination for living, working and recreating.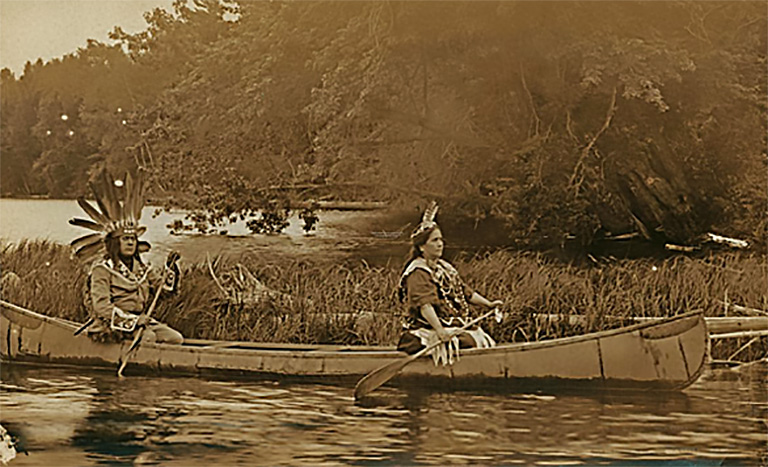 As a result of these varied uses, the Bay and its watershed face a myriad of environmental threats resulting directly from human activities, such as sewage disposal, and indirectly from suburban sprawl, construction, and other pressures.
While the health of the Bay has generally improved in recent years, specific problems relating to pollution and habitat loss remain. More recent concerns have also surfaced, including the arrival of new marine invasive species.
A healthy Casco Bay and watershed support a rich ecosystem and contribute to the local economy and quality of life in our communities. The mission of the Casco Bay Estuary Partnership is to help conserve the ecological integrity of Casco Bay and its watershed through science, public stewardship and effective management.