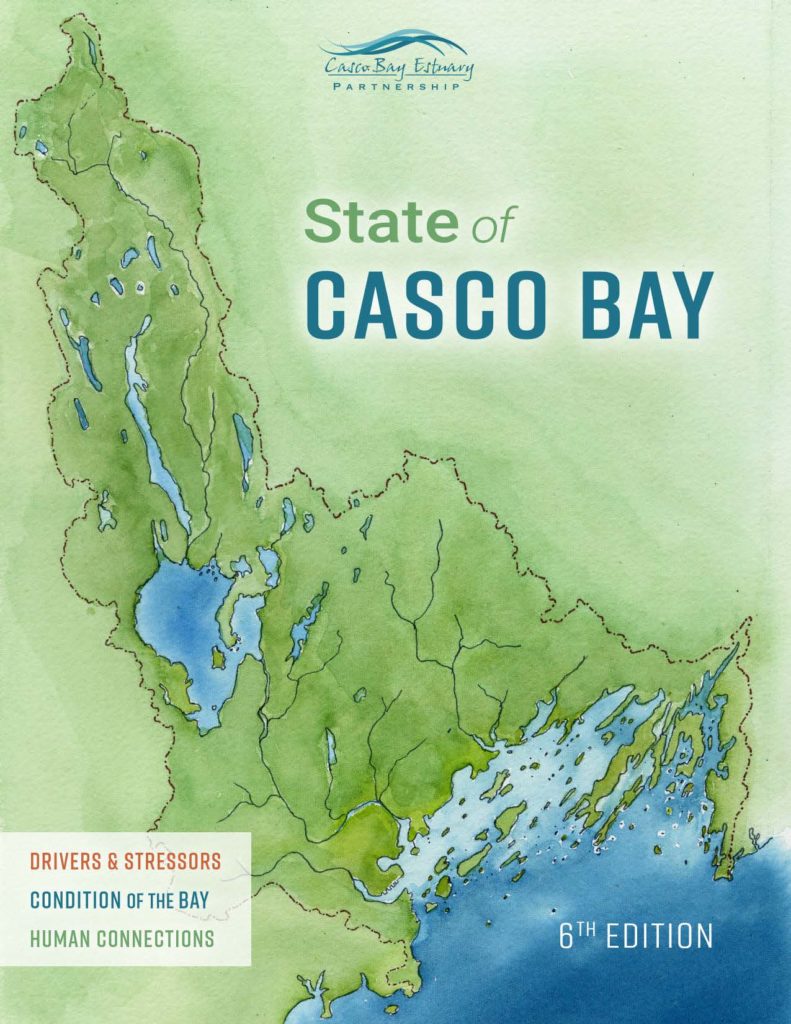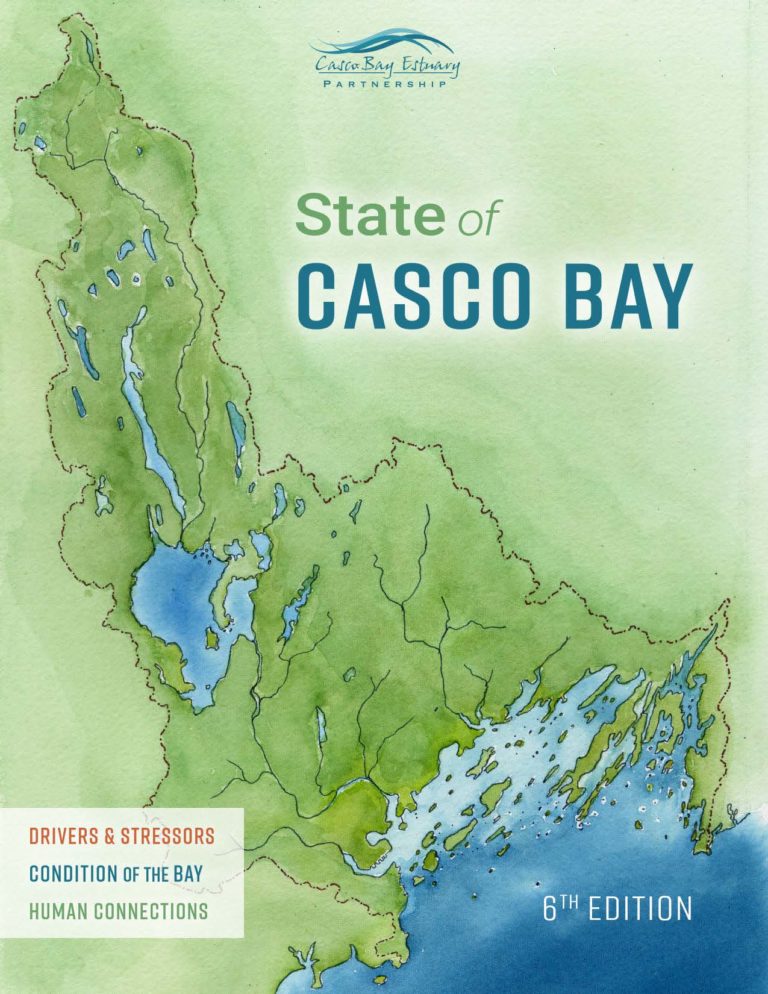 STATE OF CASCO BAY 6th EDITION
Every five years Casco Bay Estuary Partnership takes a step back and a close look at the current condition of Casco Bay. This scientific assessment of the health of Casco Bay uses the best available data and includes information on stressors, changes over time, drivers of changes and what all this data means to anyone who works, lives or plays on or near the Bay.
The State of Casco Bay 6th Edition Report contains 19 interrelated Indicators which provide a framework for understanding the causes and outcomes of change in the Bay and for implementing effective solutions. The report and Indicators are available for on-line reading and as PDFs to download. 6 regional Fact Sheets will be available in late 2021. If you would like to receive a paper copy of the report, send an email request to cbep@maine.edu.