Background/Issues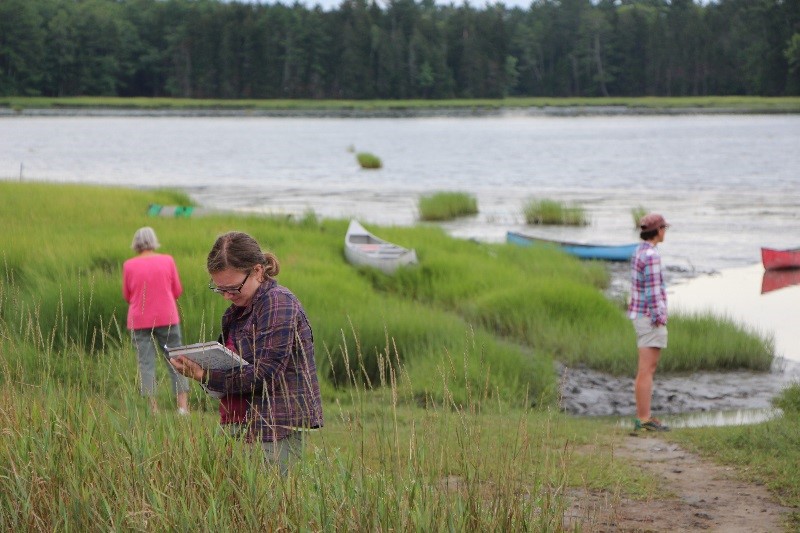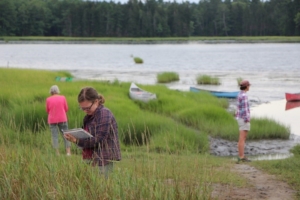 Casco Bay has shaped our history, our economy, and our communities. The Casco Bay Watershed is home to one-quarter of Maine's population and one-third of the total jobs in the state, despite containing just 4.4 percent of the state's land mass. Millions of visitors visit the Casco Bay region every year to enjoy its resources and scenic beauty. Protecting and restoring the health of Casco Bay and its watershed is very important.
How do we communicate this to residents and visitors? How do we encourage and support people to move beyond awareness of the importance of the Bay to a position of active stewardship? We primarily do this by supporting our many active community partners, which have active volunteer stewardship, education and technical assistance programs.
CBEP supports Cumberland County Soil and Water Conservation District's watershed-based CONNECT program to middle school classrooms in eleven Casco Bay communities, the Southern Maine Children's Water Festival, a day-long event aimed at middle school students, Portland Water District's Trout Kids program, and other partner programs.
Through our Community Grants program, CBEP supports locally-led projects that create new partnerships and engage communities with Casco Bay and its watershed.
The Casco Bay Plan 2016-2021 frames a broader community engagement goal with a focus on experiential education, citizen stewardship, and outreach to local municipal officials and volunteers, among other actions.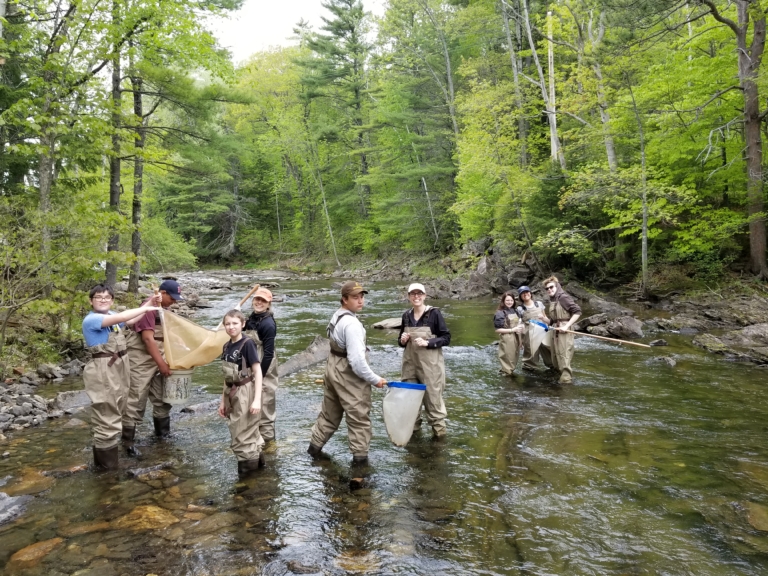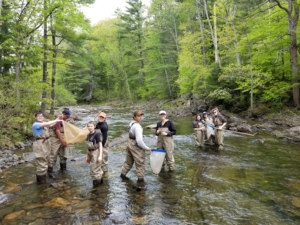 Current Projects
Economic Values of the Bay. A study commissioned by CBEP in 2017 documents the economic market value that Casco Bay contributes to the regional economy, which is often undervalued. "The Economic Contribution of Casco Bay" gathered information on the market values, jobs and wages associated with industries dependent on Casco Bay. People who appreciate the many economic values and assets that Casco Bay resources provide will be more likely to adopt practices that benefit the Bay. This study is being shared with business and community leaders and we hope, will result in community support for policies and decisions that protect and restore the Bay.
Community Technical Assistance and Outreach. CBEP is facilitating and convening training sessions and workshops for local municipal staff and community board members in vulnerability assessment planning, climate preparedness, community-based aquaculture, and other issues. CBEP is partnering with the New England Environmental Finance Center, Wells National Estuarine Research Reserve and many other partners to help coastal communities increase their capacity to be better prepared for economic and ecological challenges.
Education. CBEP is supporting, with its many partners, Casco Bay school districts through teacher training events, connecting expedition-based learning programs with community partners, community partnerships through our Community Grants program, and other activities.
What You Can Do
To keep informed of current projects, sign up for CBEP's quarterly e-newsletter, via the form at the bottom of our home page.
If you are a member of a community group, a municipal staff or board member, an educator, or work with a non-profit organization, sign up to be on our Community Grants list, to be informed of our annual Request for Proposals.
If you would like a speaker from CBEP at your community or school event, you can make a request by contacting us.
For More Information
Contact Victoria Boundy, Community Engagement Coordinator, Victoria.boundy@maine.edu, (207)780-5843.